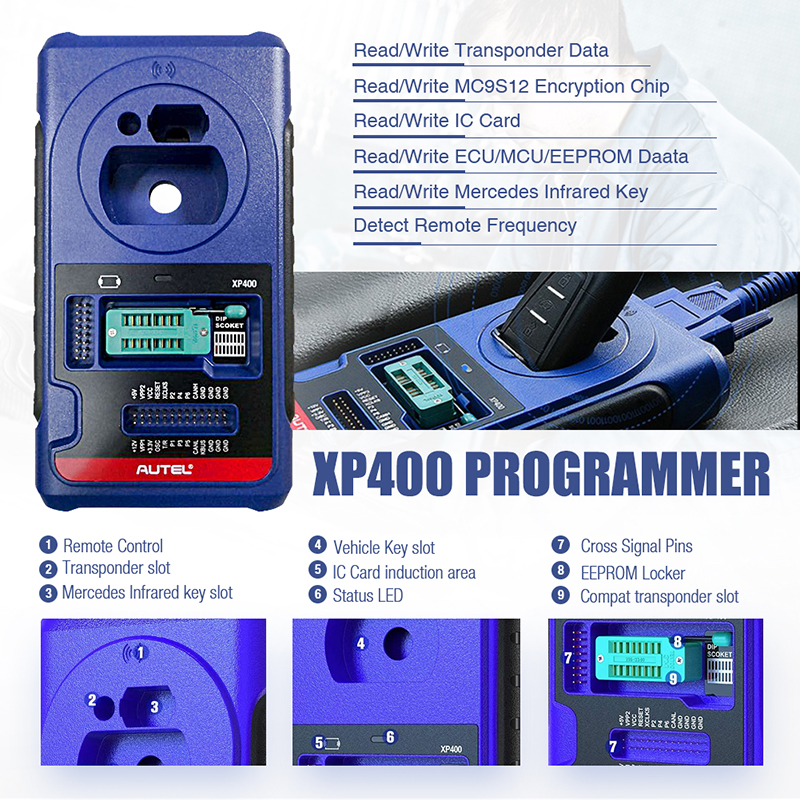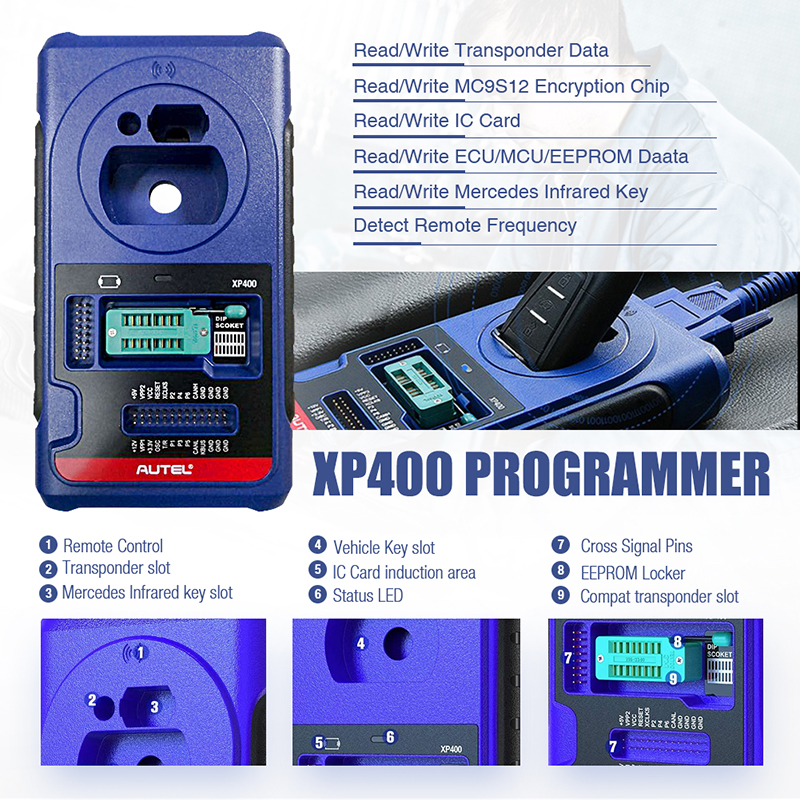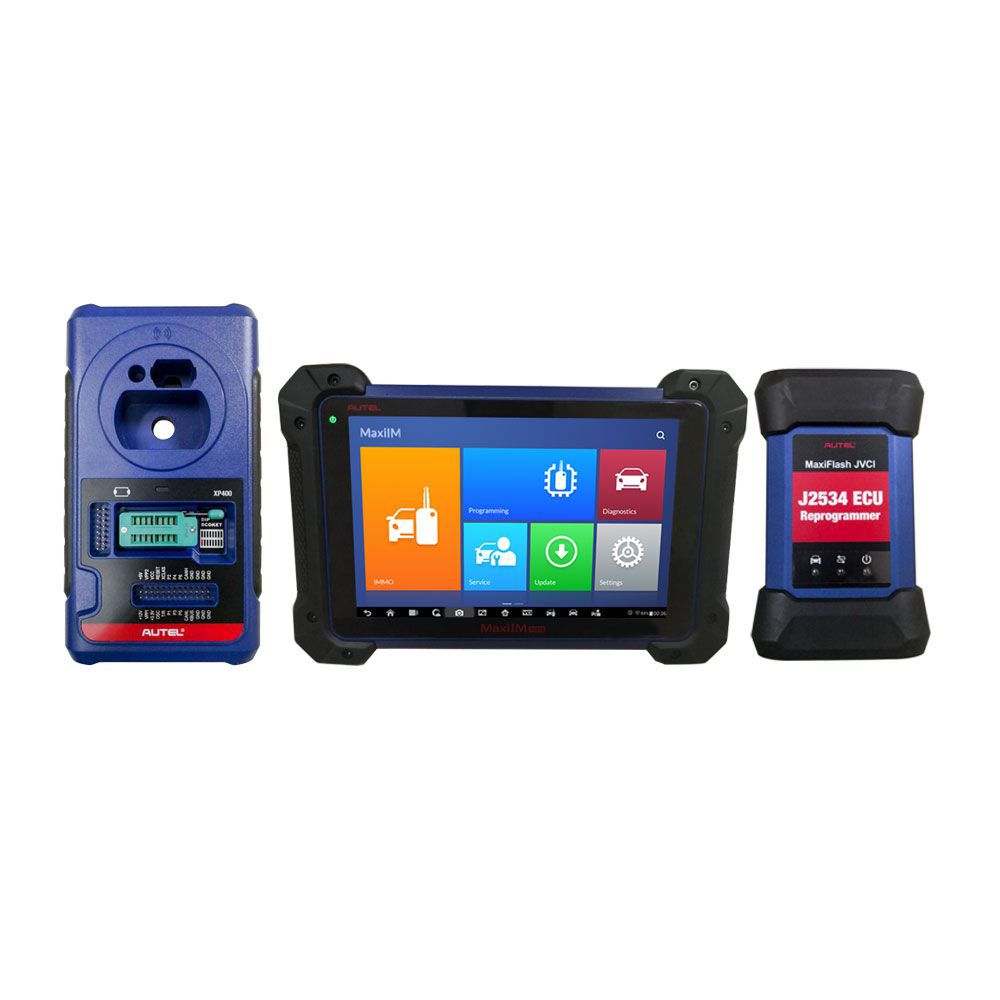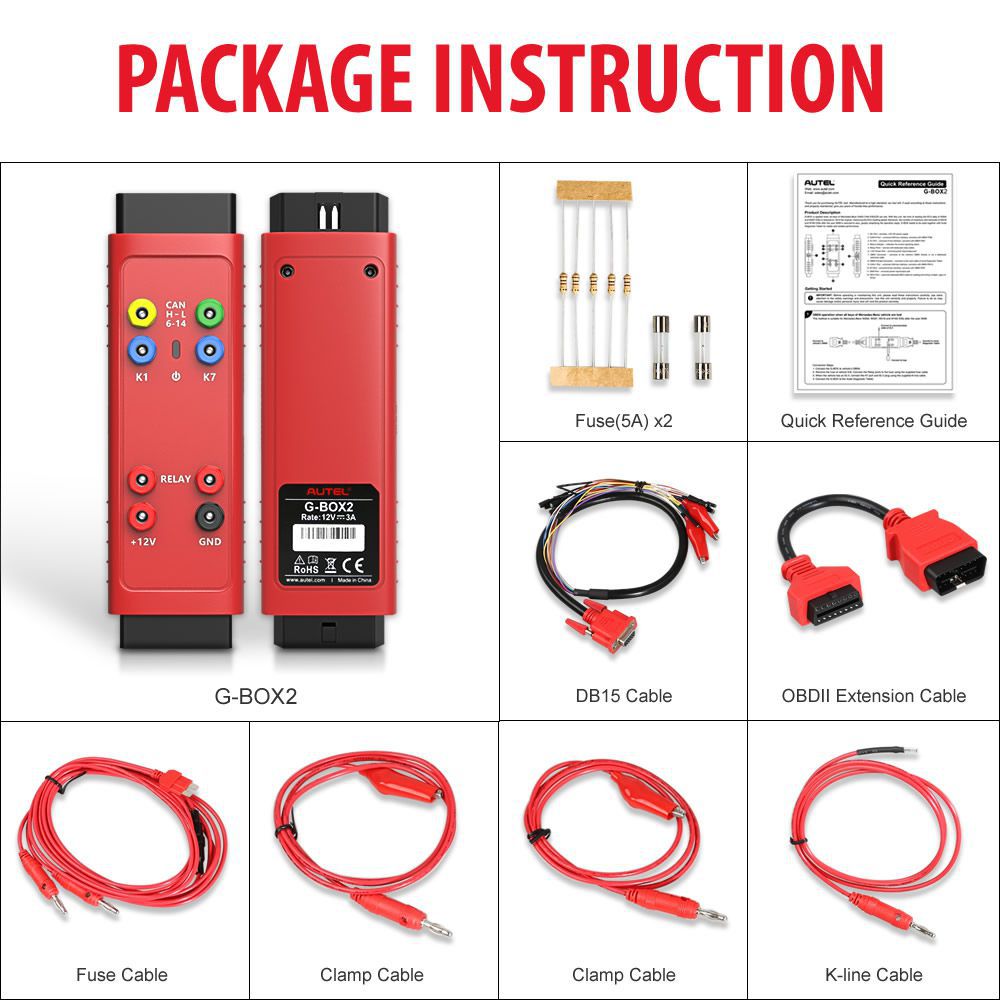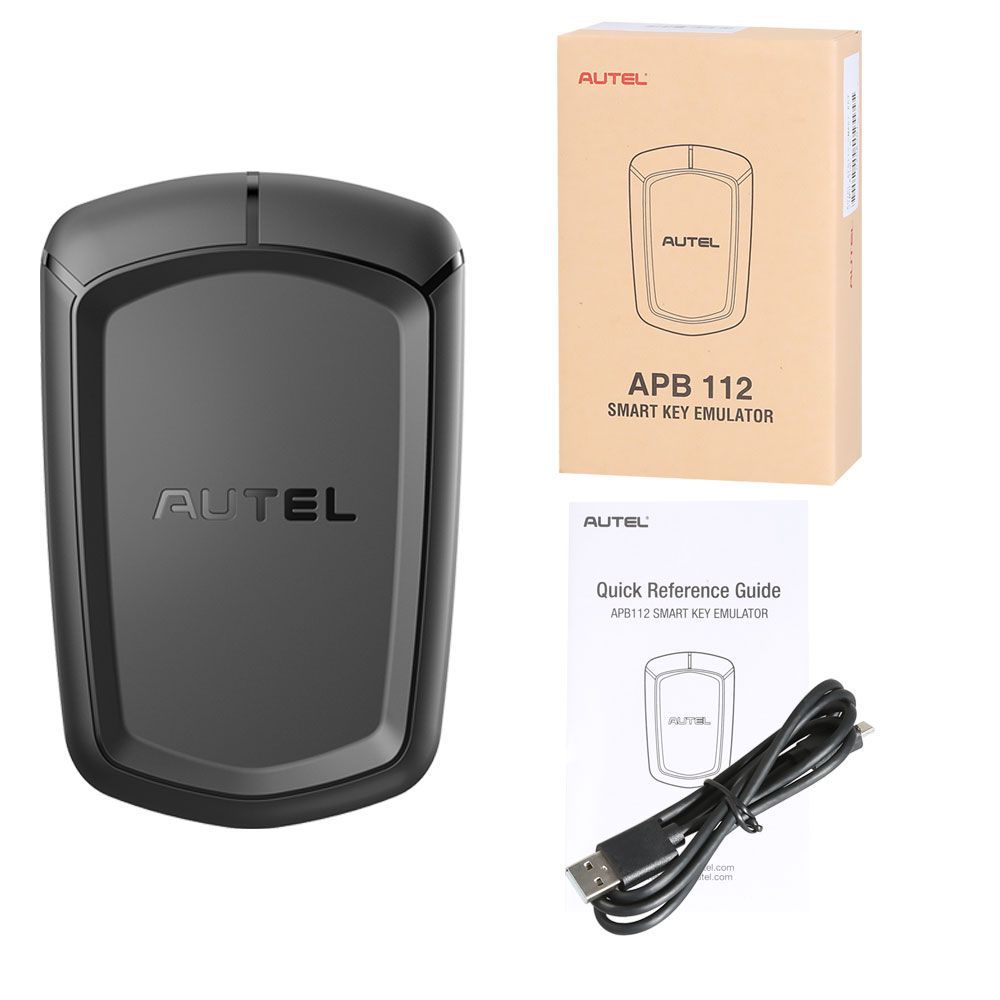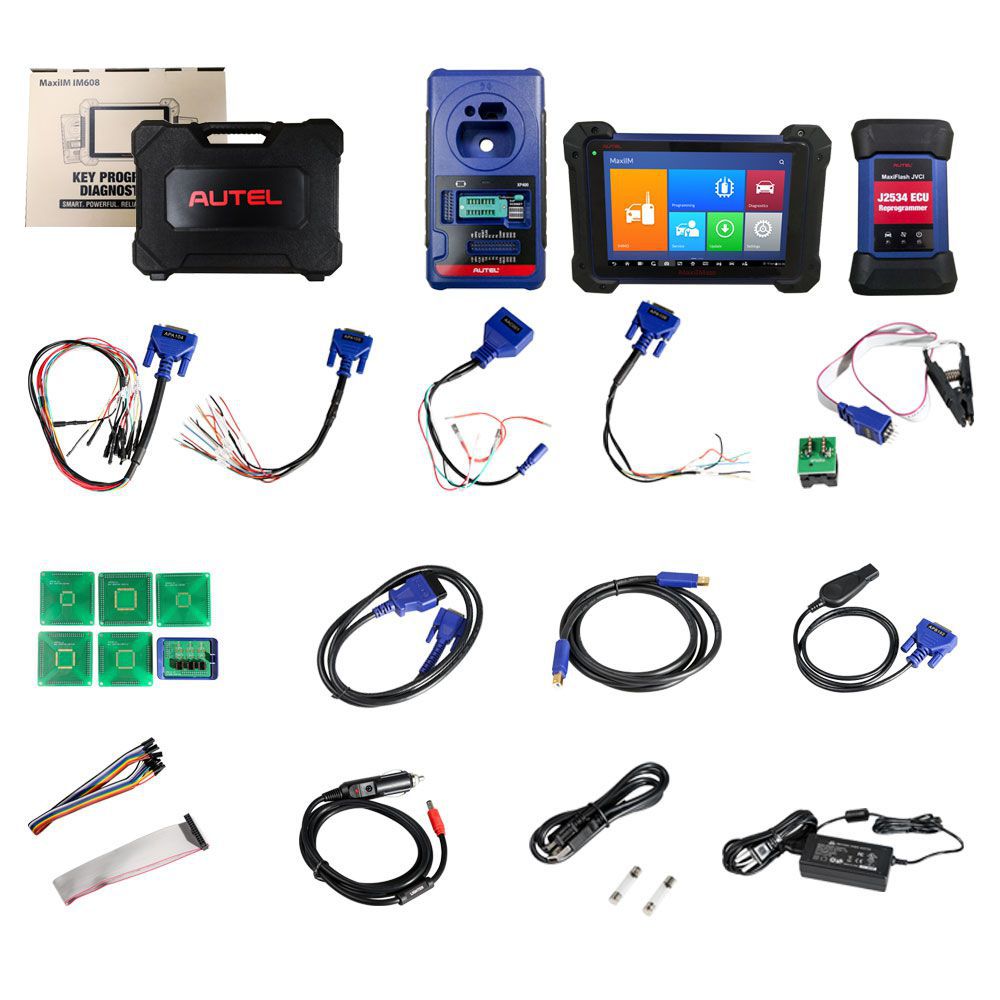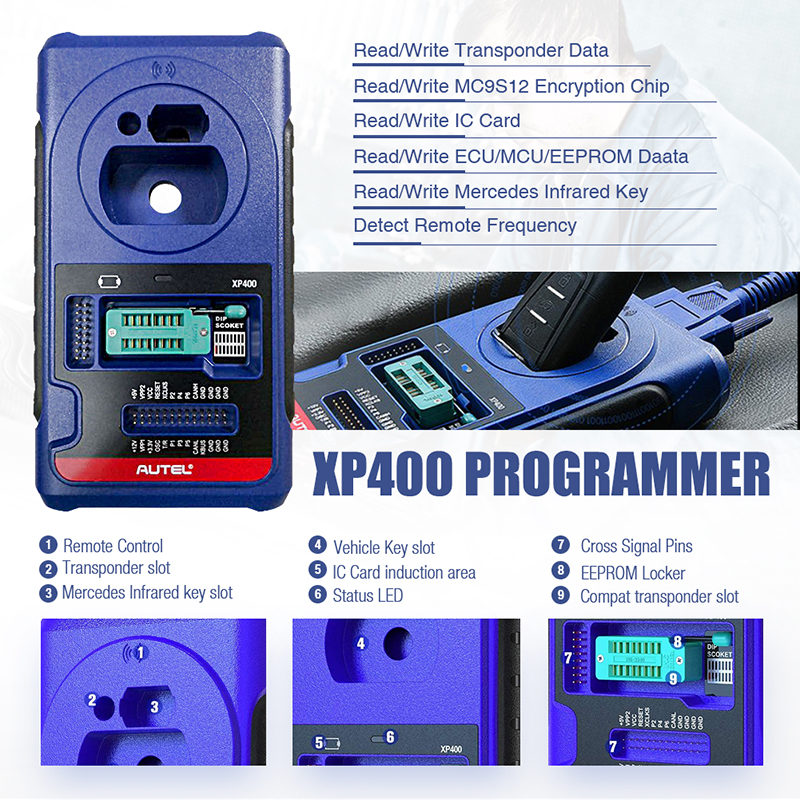 Original Autel MaxiIM IM608 Key Programmer with Free Autel APB112 Smart Key Simulator and G-BOX2 Adapter
100% Original Autel MaxiIM IM608 All Key Lost Programming Tool Free shipping from USA.Only 3299 USD with free gift:Autel APB112 Smart Key Simulator and G-BOX2 Adapter.
Shipping:

Express Shipping Service


Estimated delivery time:

3-15

working days.

See details »

Returns:

Return for refund within 7 days,buyer pays return shipping.

Read details »

Support:
Product Details

Product's Reviews
Buy Autel MaxiIM IM608 Key Programmer Get Free Autel APB112 and G-BOX2 Adapter

Autel MaxiIM IM608 Key Programmer:
Autel IM608 is a state of the art 10-inch Android-based touchscreen tablet coMBining the most advanced key programming and immobilizer capabilities with OE-level diagnostics and service functions. Equipped with XP400 Key Programmer and MaxiFlash JVCI ECU programmer, IM608 is a comprehensive immobilizer and Key Programming tool and ideal for auto technicians and locksmiths. Advanced version of Autel IM508.
1 Year Free Update Online. Software Subscription: $1000/year
Diagnosis menu language : English, Traditional Chinese, French, German, Portuguese, Dutch, Polish, Swedish, Korean, Japanese, Russian, Italian
Immobilizer language: English
Free Gift : Autel APB112 + G-BOX2 Adapter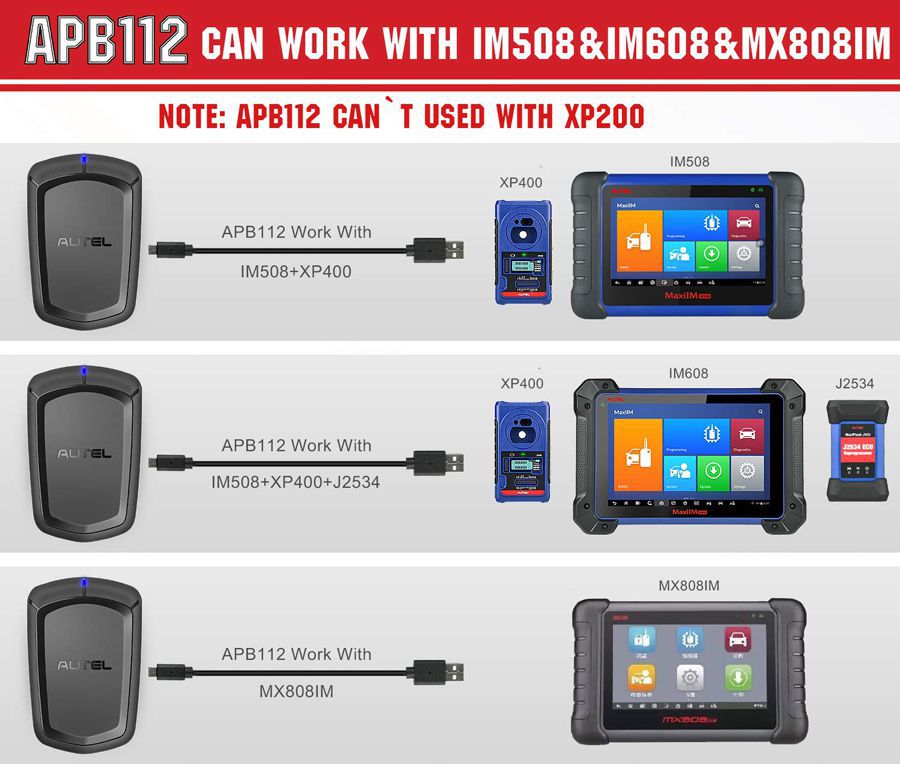 Autel MaxiIM IM608 Main Features
Read & Clear Fault Codes | Short description & code provided (can clear faults & warning lights)
Service Functions | EPB, DPF, SAS, Oil Reset, BMS and TPMS Sensor ID Relearn, etc.
Access Live Data | Data from the ECU/Modules/sensors displayed in real-time (Oxygen sensor-rich/lean etc)
Actuation/Component Testing | Actuate (switch on/off) to diagnose functionality (relays, fans, locks etc)
Coding Functions | Allows you to change vehicle parts that need to be 'coded' (Injectors, ABS, starters etc)
Flashing/Reprogramming | Advanced updating/coding of ECU's online through a J2534 pass-through flashing device
Advanced Key Programming | IMMO functions, Transponder read/write/identify, MCU/EEPROM chip read/write
MaxilM IM608 OE- Level Diagnostic For 80+ Vehicle Makes
All Systems Diagnostics
AutoVIN / AutoScan
Read / Erase Codes
View, Record and Playback Live Data
View Freeze Frame Data
Shop and Data Manager Applications
MaxiFlash JVCI ECU Programmer (Bluetooth/USB cable)
Autel IM608 Advanced IMMO & Key Programming
Smart Mode: for Guided and Automated Key Learning
Expert Mode: for Advanced Key Learning
Read PIN / CS (all key lost)
Generate Key
Key Learning
Remote Learning
Backup / Restore IMMO Data
IMMO ECU Reset / Adaptation
IMMO ECU Refresh / Coding
BENZ 3rd Generation IMMO Add Key, all key lost, Key Learning
BMW FEM / BDC Key Learning and ECU Adaptation
BMW CAS4/3/2 Key Learning
VW / AUDI MQB Key Learning, 48 Transponder (96-bit) Add Key, all key lost,
A6 all key lost, and More
XP400 Key & Chip Programmer
Support PC
MCU / EEPROM Chips Read / Write
ECU Read / Write
MC9S12 Encryption Chip Read / Write
Key Read / Write
Mercedes Infrared Key Read / Write
Remote Frequency Detect
IC Card Read/Write
XP400 Key & Chip Programmer
Support PC
MCU / EEPROM Chips Read / Write
ECU Read / Write
MC9S12 Encryption Chip Read / Write
Key Read / Write
Mercedes Infrared Key Read / Write
Remote Frequency Detect
IC Card Read/Write
IM608 IMMO Vehicle List:
Audi: A1, A3, A4, A5, A6, RS4, B6, B7, RS5, RS6, A4 Allroad, A8, S8, Q3, RSQ3, Q5, Q7, R8, TT
Seat: AlhaMBra, Altea, Cordoba, CupraLeon, Exeo, Ibiza, Leon, Mii, Toledo
Skoda: Citigo, Fabia India, Fabia, Kamiq, Karoq, Octavia, Rapid India, Rapid, Roomster, Superb, Yeti
VW: Amarok, Arteon, Atlas, Beetle, Bora, BoraGli, Caddy, Crafter, EOS, Fox Africa, Fox EU, Fox, GTI, Gol County, Gol(5U), Gol(5W), Golf PLUS, Golf/Rabbit(1K), Golf6 ESTATE, Jetta, Parati, Passat, Phaeton, Polo, Scirocco, Sharan, Suran, T-Roc, Tiguan, Touareg, Touran, Transporter5/Multivan, up, UP!/cross UP!
Fiat: 500, 500L, 500X prox, Albea, Boxer, Daily, Doblo, Doblo New, Ducato, Egea, Fiorino, Freemont, Idea, Grande punto, Jumper, Linea, Marea, Nemo, Ottimo, Palio, Palio RST, Panda, Perla, Promaster, Punto, Sinea, Stilo, Viaggio
Autel MaxiIM IM608 Specification:
Operation System: Android 4.4.2,KitKat
Processor: Samsung Exynos hex-core Processor(1.3GHz Quad-core ARM Cortex-A7+1.7GHz Dual-core ARM Cortex-A15)
Memory: 2GB RAM & 64 GB On-board Memory
Display: 10.1-inch LED capacitive touch screen with 1920*1200 resolution; Wi-Fi:(802.11 a/b/g/n/ac); USB 2.0
Connectivity: BT v.2.1+EDR; SD Card (Support up to 32GB); HDMI
Camera(rear): 8.0 Megapixel, AF with Flashlight
Sensors: Gravity Accelerometer, AMBient Light Sensor (ALS)
Audio: Microphone; Dual Speakers
Input/output: 3-Band 3.5mm stereo / standard headset jack
Power and Battery: Charging via 12V AC/DC power supply with the temperature between 0℃ to 45℃
Input Voltage: 12V (9-24V)
Power Consumption: 6.5W
Operating Temp: 0℃ to 50℃ (32 to 122℉)
Storage Temp: -20℃ to 60℃ (-4 to 140℉)
Dimensions(W*H*D): 300mm (11.81") x 220.0mm (8.66") x 50.0mm (1.97")
Weight NW: 1.42kg (3.13lb.)
GW: 8.655kg(19.08lb)
Protocols: ISO9141-2, ISO14230-2, ISO15765-4, K/L-line, Flashing code, SAE-J1850 VPW, SAE-J1850PWN, CAN ISO11898, Highspeed, Middlespeed, Lowspeed and Singlewire CAN, GM, GM UART, UART Echo Byte Protocol, Honda Diag-H Protocol, TP2.0, TP1.6SAE J1939, SAE J1708, Fault-Tolerant CAN
Free Gift Autel APB112 Simulator Features:
The APB112 smart key simulator is used to collect the data sent from the ignition coil, aiming to identify the ignition coil troubles and decode the data of the vehicle key chip. It can also simulate the vehicle key chip. Currently, it supports to simulate the 4D type chip. More key chip types will be supported with future upgrades.
Smart key simulator
46, 4D data collection
46 smart key password calculation
46 chip simulation
Toyota 4D (94/D4, 98) smart key simulation
Toyota H (88/A8, A9, 39) smart key simulation
Toyota/Lexus smart key all key lost
Chip decoding (Hyundai 46)
Collects data from the ignition coil
Identify ignition coil troubles
Decode vehicle key chip data
Simulate vehicle key chip (ex - 4D chip)
Must be used with an Autel diagnostic tool
Compatible with Autel MaxiIM IM608, IM508, and MX808IM, Auro Otosys IM100, IM600
Compact but would need to be used with the XP400
Cannot be used with the XP200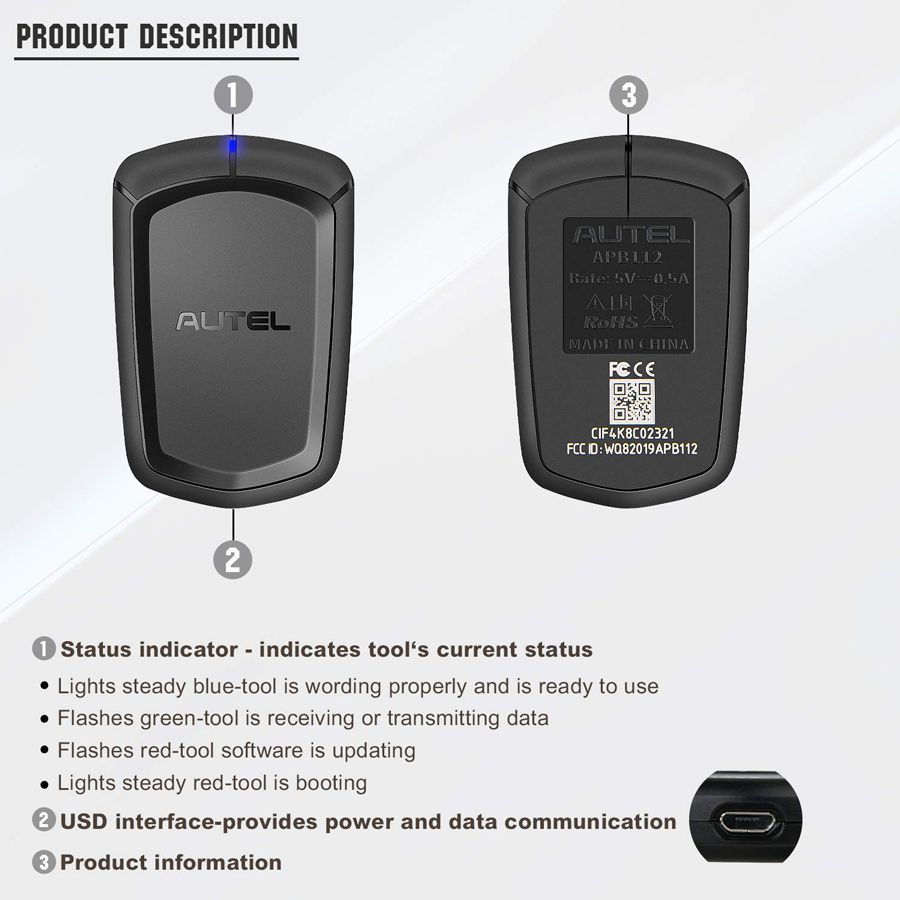 Free Gift
Autel G-Box2 Adapter
The Autel G-Box is designed to be used on for Mercedez-BENZ vehicles with DAS3 CAN EIS/EZS in AKL. It helps to save time for reading the ECU data from W204 and W207 EISs by over 85%.
The G-BOX2 realizes fast mode on vehicle and bench when all keys for Mercedes-BENZ vehicles using ths DAS3 EIS/EZS are lost. The use of the G-BOX2 reduces the time needed and eliminates the process of insertion and removal.
The G-BOX2 can read and access most engines manufactured by Bosch including EDS/ MEx17 series engines used in for BMW and for Volks wagen Vehicles. This capability supports the ability to perform adaptions when all keys are lost and engine is replaced.
The G-BOX2 is compatible with the Autel's advanced diagnostic tablets support IMMO and key programming functions.
For Mercedes Benz All Keys lost, Faster Password Calculation
Used with IM608
Used for Faster Mercedes ECU data and EIS password calculation
For Mercedes DAS3 can EIS / EZS all keys lost
Reduce time reading W204 ECU data & W207 EIS by over 85%
No need to remove and reinsert the key for W221 & W164 after 2009 models
For BMW DME / DDE ISN reading and writing in boot mode
G-Box is compatible with both the Autel MaxiIM IM 608 and IM508 with XP400, also compatible with Auro IM600 and Auro IM100 with XP400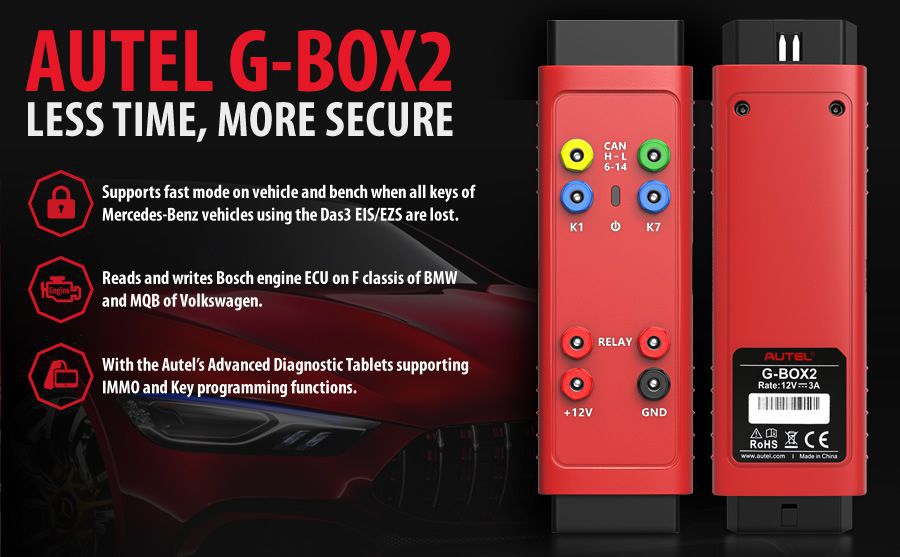 G-Box 1 vs. G-Box 2
1. Mercedes DAS3 add keys and all keys lost on bench. (both)
2. Mercedes DAS3 all keys lost on vehicle. (both)
3. Read engine control module password by boot. (both)
4. Read Bosch ME/MED/MEVD/EDC 17 Engine control module password on the bench. (G-BOX2 only)
How to Connect Autel G-Box 2 Adapter ?
1. Plug the G-Box2 to the Mercedes-Benz EIS using the packed DB15 Cable
2. Plug to the DC port of G-Box2 using a power adapter (DV 12V)
3. Plug the G-Box2 to the Autel Diagnostic Tablet (MaxiIM IM608, IM508)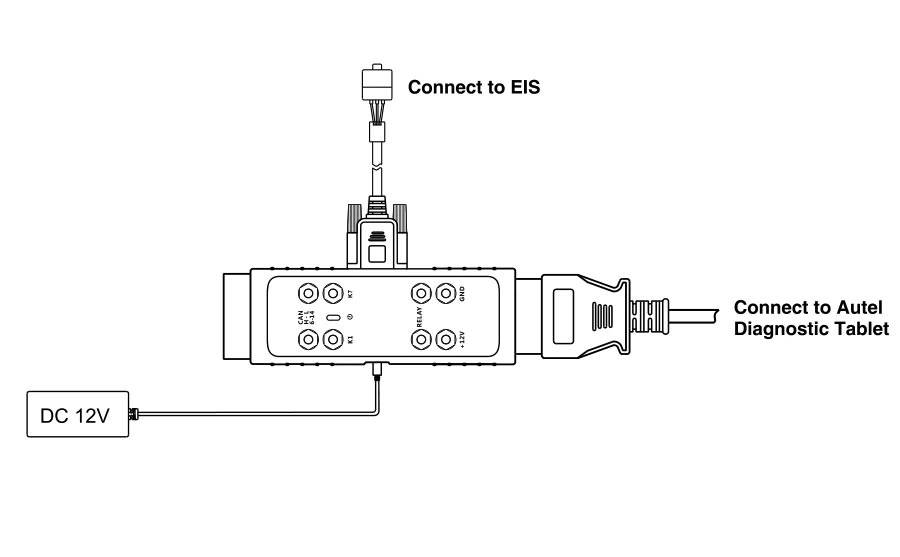 Package List:
1x Autel MaxiIM IM608 Main Unit
1x Autel G-box (Free Gift)
1x Autel APB112 smart key simulator (Free Gift)
1x APC101 USB Cable
1x APA101 Signal Cable
1x MaxiFlash JVCI
1x APB101+ APD101 (EEPROM Adaptor + EEPROM Adapter Shell)
1x APA103 (EEPROM Clamp)
1x XP400
1x APB102 MB IR Cable
1x APA104 ECU Clamp
1x Main Cable
1x APB104 (MCU_FQFP64)
1x APA105 (MCU Clamp)
1x USB Cable (2m)
1x APB105 MCU_FQFP80
1x APA106 (MC9S12 Clamp)
1x Mini USB Cable
1x APB106 (MCU_FQFP144)
1x APA107 (Connect Cable)
1x AC/DC 12V Adapter
1x APB107 (MCU_FQFP144)
1x Quick Reference Guide
2x Light Fuse 6*30mm
1x APB108 (MCU_FQFP176)
1x Packing List
1x Cigarette Lighter
1x APA002 (EEPROM Socket)
1x Carrying Case 634*170*404mm
1x AAC001