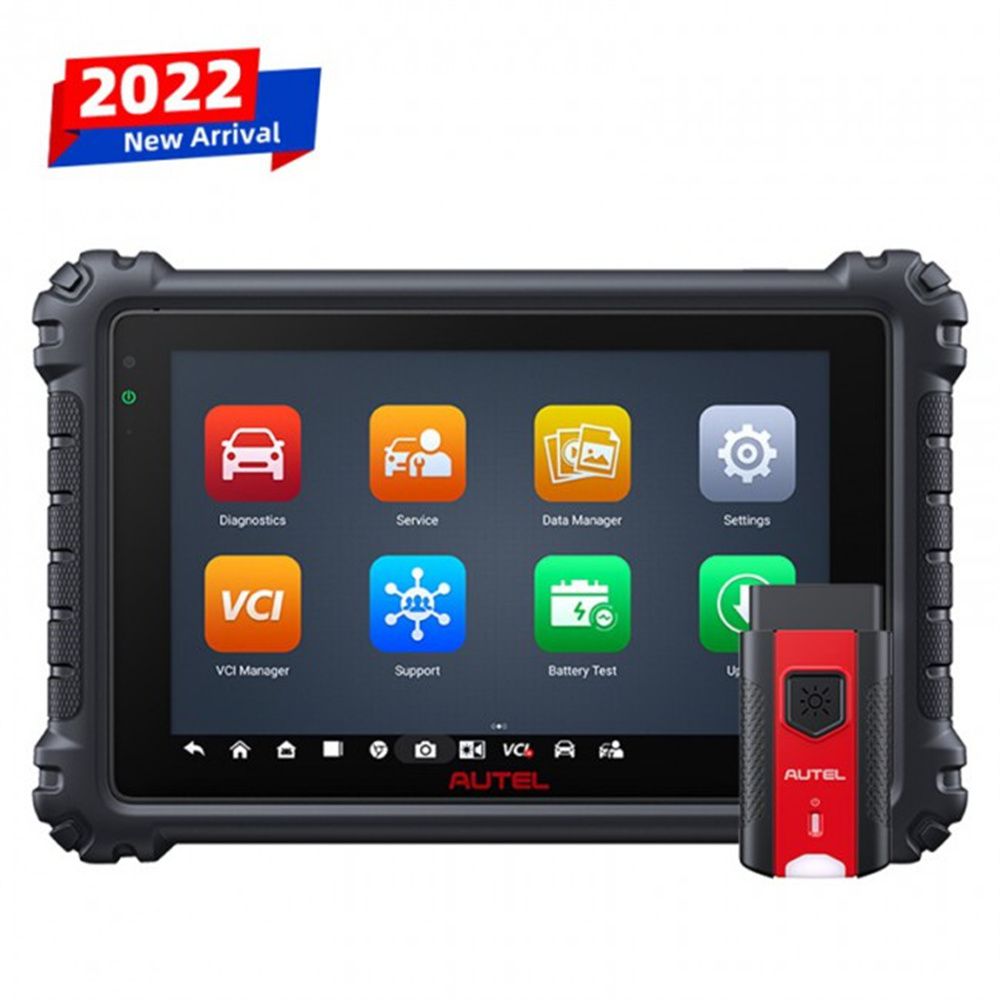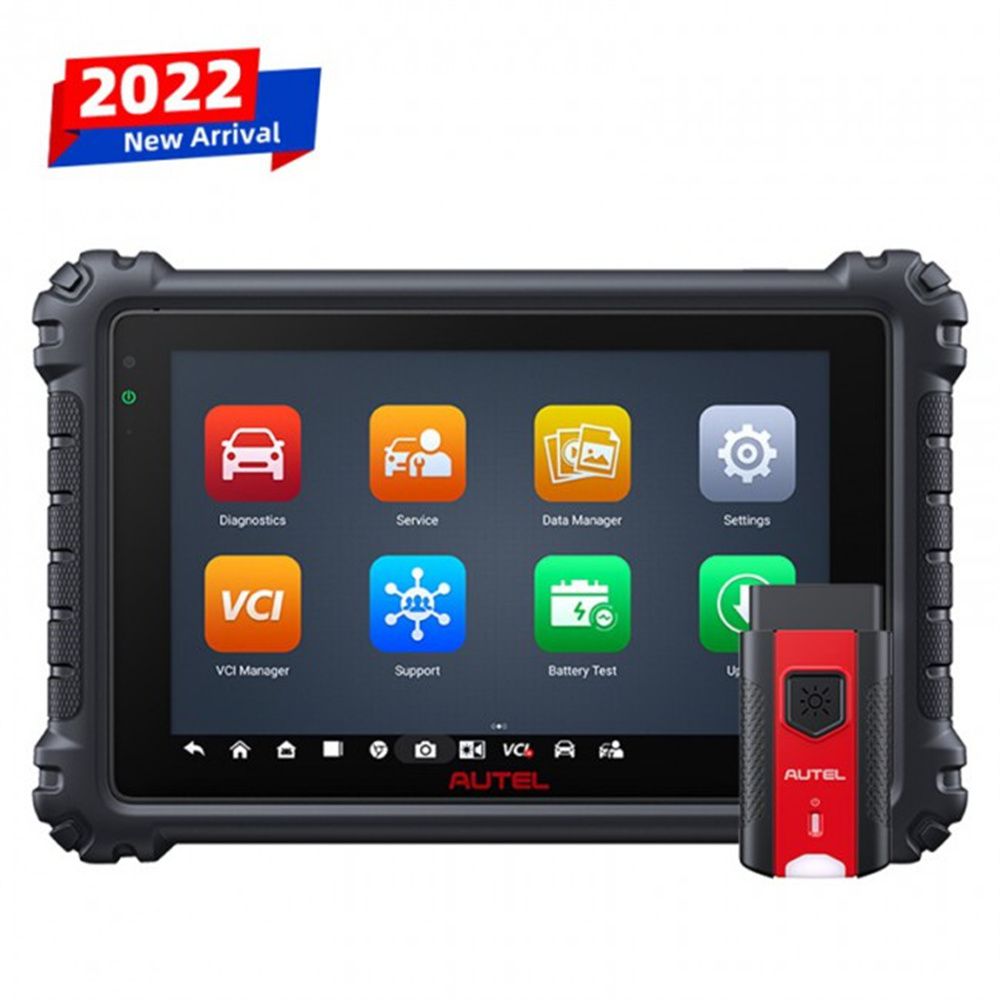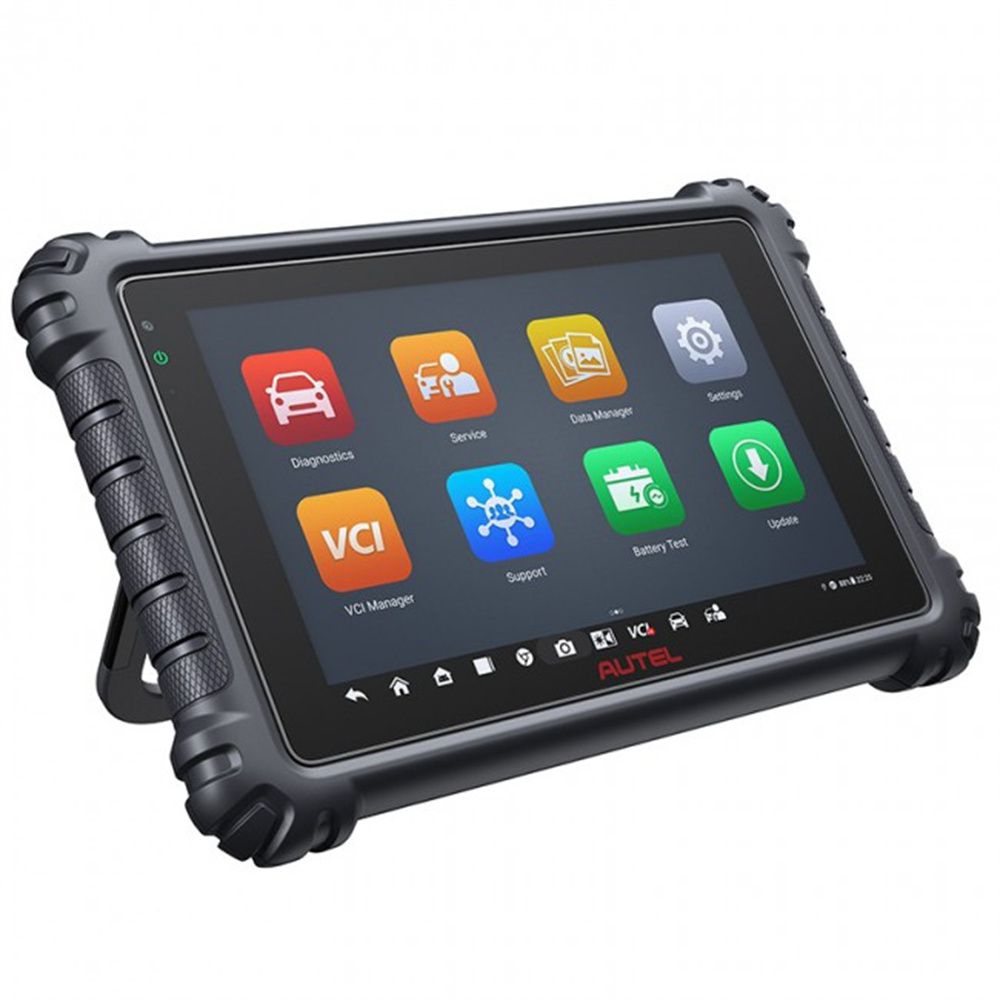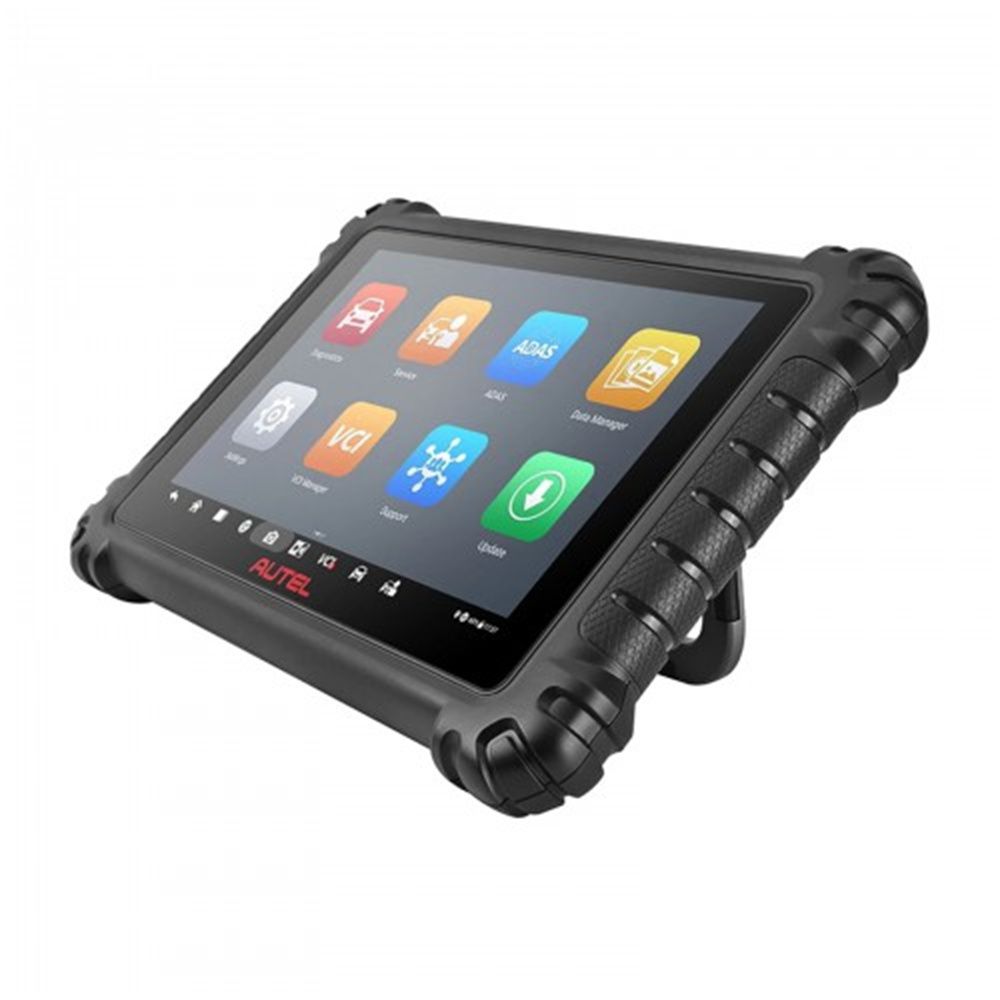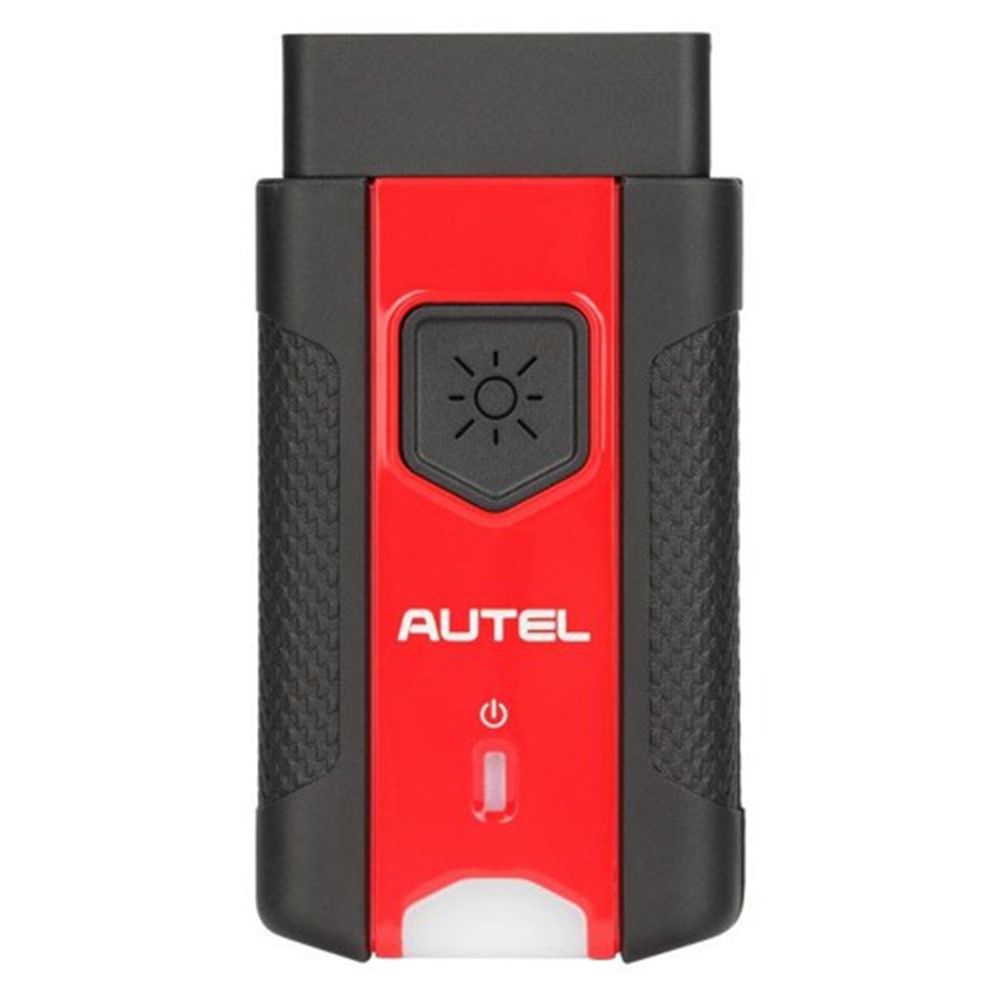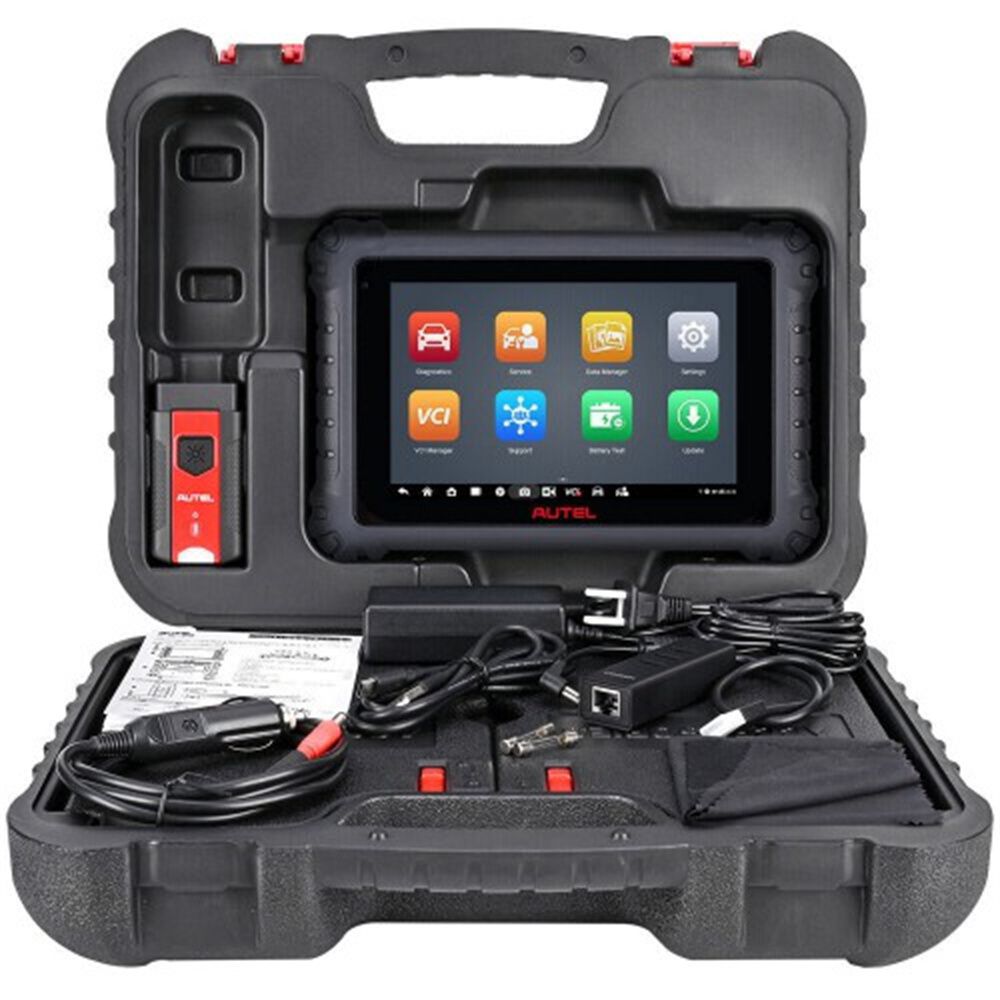 2022 Newest Autel MaxiCOM MK906 PRO-TS Automotive Diagnose and TPMS Relearn Tool Support FCA Access DoIP & CAN FD and ECU Coding
Autel MaxiCOM MK906 Pro-TS is a mature product that has been tested and approved by professional workshops! Based on the continual market analysis and customer feedback, Autel engineers developed this automotive diagnostic scanner - MK906 Pro-TS to respond to the growing enthusiasm for diagnostic needs!
Shipping:

Express Shipping Service


Estimated delivery time:

3-15

working days.

See details »

Returns:

Return for refund within 7 days,buyer pays return shipping.

Read details »

Support:
Product Details

Product's Reviews
Autel MaxiCOM MK906 PRO-TS Automotive Diagnose and TPMS Relearn Tool
Autel
MaxiCOM MK906Pro-TS is an advanced diagnostic tablet compatible with U.S., Asian and European vehicles, 1996 and newer. This 8-inch wireless Android-based touchscreen tablet performs comprehensive TPMS servicing including 1-Sensor programming to its extensive vehicle diagnostics capability including an all systems scan with ADAS identification, the ability to read/erase codes, view freeze frame and live data, bi-directional control including active testing, coding and adaptations. Includes customizable Pre/Post scans, extensive service menu with 25 of the most of common maintenance tasks.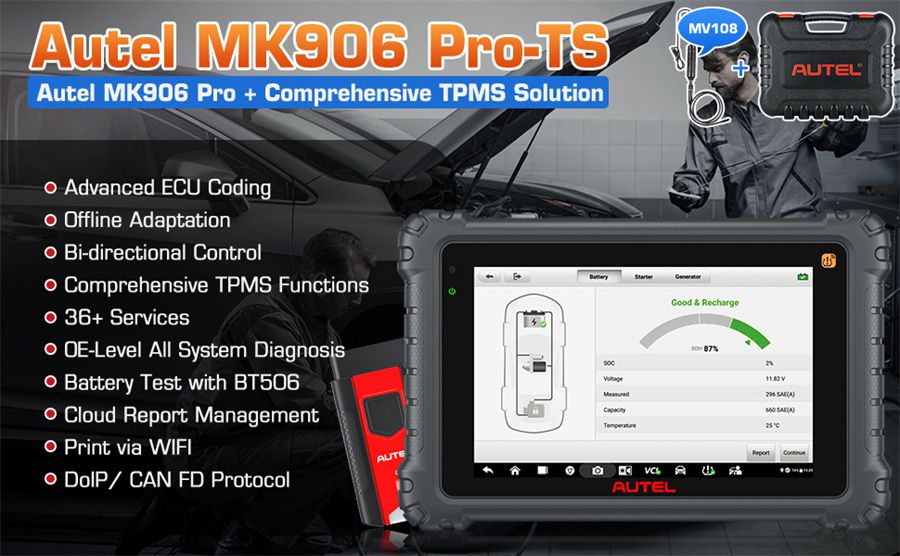 Autel MaxiCOM MK906 PRO-TS Highlights:HARDWARE:
Qualcomm 660 Octa-core Processor, Android 10.0 OS, 4G+128GB Memory, 11600mAh Battery, 16MP Double Cameras, 8' Screen with 1920x1200 Resolution
SOFTWARE:
1. Advanced ECU Coding: compatible with
BMW
,
Porsche
,
VW
, Nissan, Infiniti, Hyundai and etc.
2. VAG Guided Functions: detailed operation guidance and operating condition statement for easiest operation.
3. Offline Adaptation: compatible with Ford, Mazda,
Jaguar
, Opel and etc.
4. Full TPMS Functions: TPMS Diagnostics, TPMS Sensor Activation, Programming MX-Sensors, Relearn Universal OEM Sensors, TPMS Retrofit, etc.
5. Full Bi-directional Control: i.e active test for mutual communication with on-board systems.
6. 36+ Services: meet all the most useful and practical daily service demands.
7. ECU information etc.
8. Battery Test: working with Autel MaxiBAS BT506 for real-time battery/ cold cranking/ charging system health (not included).
9. DoIP/ CAN FD Protocols: working on more newer vehicles to date, yet with stable & speedy performance.
10. Quickest Vehicle Identification: Auto Scan/ Auto VIN/ Scan VIN/ Scan Plate.
11. Multilingual Menu: Support 20+ languages, English, Traditional Chinese, Spanish, French, German, Russian, Japanese, Korean, Polish, Portuguese, Swedish, Persian, Turkish, Thai, Vietnamese, Hebrew, Arabic, Indonesian, Italian, Dutch
12. 1 Year Free Updates, Cloud Report Management, Print via WIFI and more.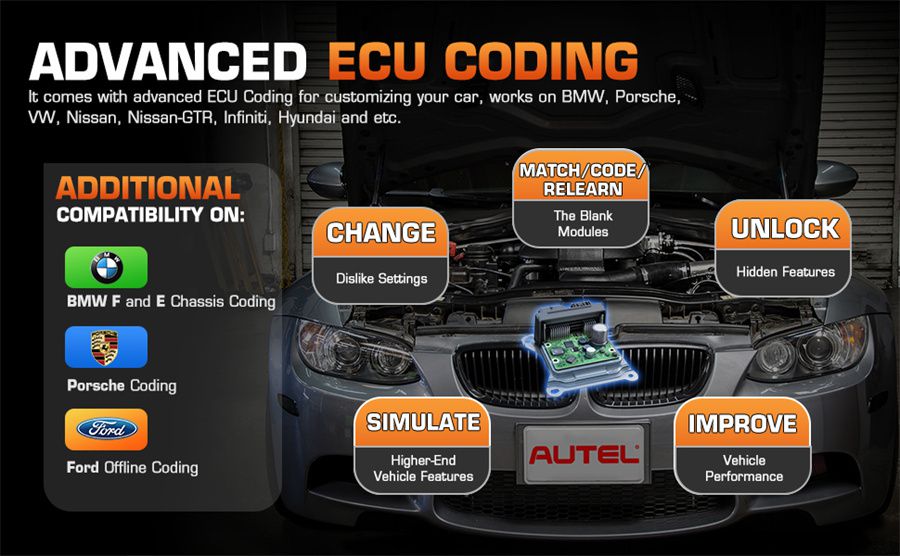 PROFESSIONAL ECU CODING IN AUTEL MAXICOM MK906 PRO-TS
Autel MaxiCOM MK906 Pro-TS has the same level advanced ECU Coding functions as Autel MaxiSys MS908/ MK908 scanner. Average diagnostic scan tools on the market only enables to read/ clear codes, Autel scan tool MaxiCOM MK906 Pro-TS enables to recode adaptative data and make customized settings to vehicles, to improve the driving performance with optimal settings. A real professional and reliable diagnostic tool to help you get the work done with double the result.
Online Coding: access to online data from the OEM server to do high-level repairs, Autel MaxiCOM MK906 Pro-TS enables
BMW
F and E Chassis Coding,
Porsche
Coding,
VW
Online Coding, NISSAN Coding and Infiniti Coding.
Offline Coding: read the code from the original module and write the code to the new module, Offline Coding works on Ford, Mazda,
Jaguar
and etc.
Module Replacement: match the adaptive data to new replaced module, works on Honda, Chrysler, VAG,
GM
, Peugeot, Citroen, Mitsubishi, Suzuki, etc.
Refresh Hidden Features: unlock hidden functions pre-programmed or change default settings, works on Toyota,
VW
,
BMW
, etc.
NOTE:
1. ECU Coding does not imply changing the software! It only changes pre-programmed options already existent in the software.
2. To perform ECU Coding, the device should be in active software subscription period.
AUTEL MAXICOM MK906 PRO-TS, TPMS EXPERT BY YOUR SIDE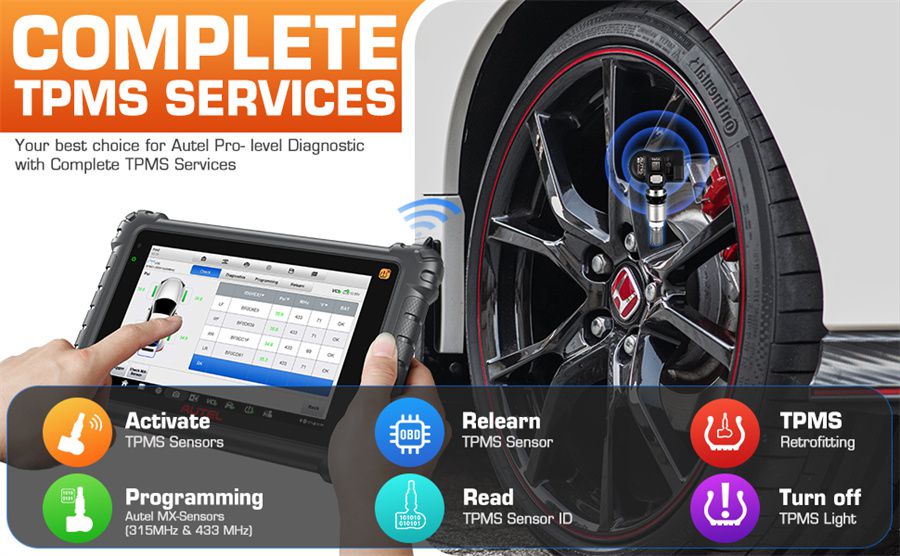 TPMS System Diagnostic: Autel Automotive Scanner MK906 Pro-TS is able to run in-depth diagnostics on TPMS system to detect multi-function reasons, and turn off TPMS warning light.
Activate TPMS Sensor: Automotive diagnostic scan tool Autel MK906 Pro-TS can activates all known OEM or Autel TPMS sensors (315MHz & 433Mhz) to view sensor data, such as sensor ID, tire pressure, tire temperature, sensor battery condition and sensor position.
TPMS Sensor Relearn: Autel scanner MaxiCOM MK906 Pro-TS supports TPMS Sensor relearn on almost all the sensors on the market to write original sensor IDs into the vehicle ECU for sensor recognition with 3 options: Stationary Relearn, Automatic Relearn, OBD Relearn. Mechanics can choose among the most convenient one to relearn the new one to the vehicle on-board system, among which OBD Relearn is applicable on 80% vehicles on the road.
TPMS Sensor Program: Autel OBD2 diagnostic scan tool MaxiCOM MK906 Pro-TS allows users to program the sensor data to Autel MX-Sensor to replace faulty sensors with low battery life or broken ones. Just like any other diagnostic scan tools (MS906 Pro-TS/ MS906TS/ MP808TS ) with TPMS services, Autel Scan Tool MaxiCOM MK906 Pro-TS also provides 4 TPMS programming methods working on Autel 315MHz & 433 MHz MX-Sensor: Copy by Activation, Copy by OBD, Copy by Input and Auto Create.
TPMS Retrofitting: Knowing the real-time condition of the tire and tire pressure system is essential for driving safely and extending the tire service life. Retrofit the TPMS modules into the ECU and connect the new sensor information to display the real-time TPMS data (tire pressure, temperature, sensor) on the dashboard. Following the on-screen step-by-step instructions to finishing the Retrofit in seconds.
NOTE:
TPMS Retrofit doesn't work on all the cars, please check compatibility if you are intended for this function.
MORE VALUABLE HIGH-END FUNCTIONS1. Active Tests (Full Bi-directional Control)
With Autel MaxiCOM MK906 Pro-TS, you are able to run component test/ action test on the all the available modules/ subsystems, working perfectly for troubleshooting and re-check after repair. Active Tests includes EVAP Test, EGR Test, Injector Buzz Test, Fuel Pump & Valve Tests, Modulate the throttle, Switch Cylinder Correction Off/ On, Turn On/ Off Wipers/ Windows/ Mirror/ Sunroof/ Headlamp/ Sound horn and so on.
2. VAG Guided Functions
VAG Guided function, which means MaxiCOM MK906 Pro-TS scanner provides detailed step-by-step operation guidance to simplify all the complicated functions implement, even a beginner can finish the diagnostics and services at ease. This function is compatible with VW, Audi, Seat, Skoda cars.
3. Personalization
With automotive diagnostic scan tool MaxiCOM MK906 Pro-TS, technician can make customized changes on the OE setting, such as adjusting alarms, doors, signal, lights, deactivating the auto start-stop/ changing the chimes / deactivating injector buzz sounds / disabling seat-belt warning / and more.
36+ MAINTENANCE & SPECIAL FUNCTIONS, ALL FOR MORE BUSINESS.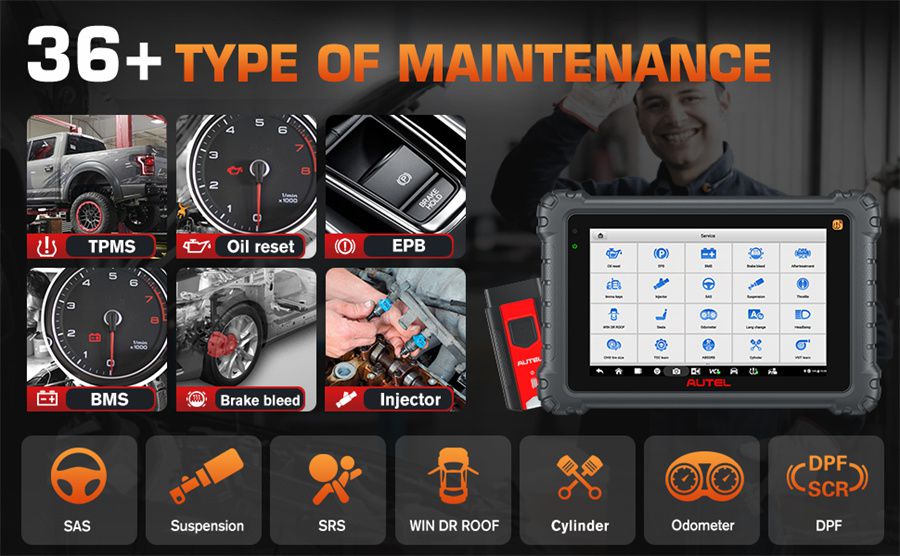 Oil Reset: Reset the oil life system and turn off the oil light after replacing the oil or oil filter.
ABS Brake Bleed: Bleed the air of a brake system to restore ABS brake sensitivity.
Airbag Reset: Reset the Airbag data and clear the collision data.
Power Balance Test: Use this test along with a cylinder compression and cylinder leakage test to pinpoint the problem.
Cam Crank Relearn: Resets the positional information in the PCM's memory and replaces it with updated information from the new crankshaft sensor.
TPMS Sensor Programming/ Relearning/ Activation/ Reset: Relearn TPMS sensors, program new MX-Sensors the car, reset TPMS warning light.
EPB Reset: Maintain the electronic braking system safely and effectively by deactivating and activating the brake control system, setting brakes after disc or pad replacement, etc.
BMS Reset: Battery registration after replacing the new battery.
IMMO Keys: Disable the
lost
vehicle k-eys and program a new k-ey fob (for some Asian cars only).
SAS Calibration: Match the steering angle after replacing the steering angle position sensor, restore the current steering wheel position, clear SAS warning light.
DPF Regeneration: Perform the regeneration procedure to clear particulate matter from the DPF filter through continuous combustion oxidation mode to stabilize the filter performance.
Injector Coding: Code the injector after replacing or adjusting to correct the fuel injection volume of each cylinder more accurately.
Suspension Calibration: Adjust the vehicle height sensor for level calibration when replacing the vehicle height sensor or control module in the air suspension system.
And Throttle, WIN DR ROOF, Seats,
Odometer
, Lang Change, Headlamp, CHG Tire Size, TEC Learn, Trans Adaption, etc.
NOTE: Service functions are not universal, please kindly check compatibility with the VIN before you place order.
OE-LEVEL WIRELESS DIAGNOSTIC, 10000+ VEHICLE COVERAGE
Autel MaxiCOM MK906 Pro-TS car diagnosis scan tool can read/ clear DTCs and data streams (live data & freeze frame) for all available vehicle systems, and perform active test on the most extensive vehicles.
Read Live Data such as: Engine coolant temperature, Short term fuel trims, Long term fuel trims, RPMs, lntake air temperature, Ox sensors and etc.
View Freeze Frame: capture the data when the electronic control unit detected a malfunction. For example, when an engine misfire is detected, a snapshot of the current sensor values is captured.
Support DoIP/ CAN FD Protocols: working on more newer vehicles to date, with stable & speedy performance.
10000+ Vehicle Coverage: support the widest vehicle on the road, support FCA Autoauth access,
Renault
Gateway.
For instance:
Engines/ Auto Transmission/ Airbags/ Immobilizer/ Brake/ Cruise Control/Instruments/ Self Leveling Suspension systems/Seats/ Doors/ Gateway/ Steering Angle/ Air Suspension/ Body Systems/ Electronic Parking Brake & Motor Assisted/ Power Steering/ Tyre Pressure / Rain Sensors / Stabilizer/ Intelligent Parking Assist/ Door Motors/ Audio Systems/ Air Conditioning/ Tiptronic/ Anti-Theft/ Soft Top/ Headlamp Leveling/ Automatic Clutch/ Headlights/ Wash Wipe/ Cruise Control/ Multi Function Steering Wheel/ Aux Heating/ Clutch Electronics, etc.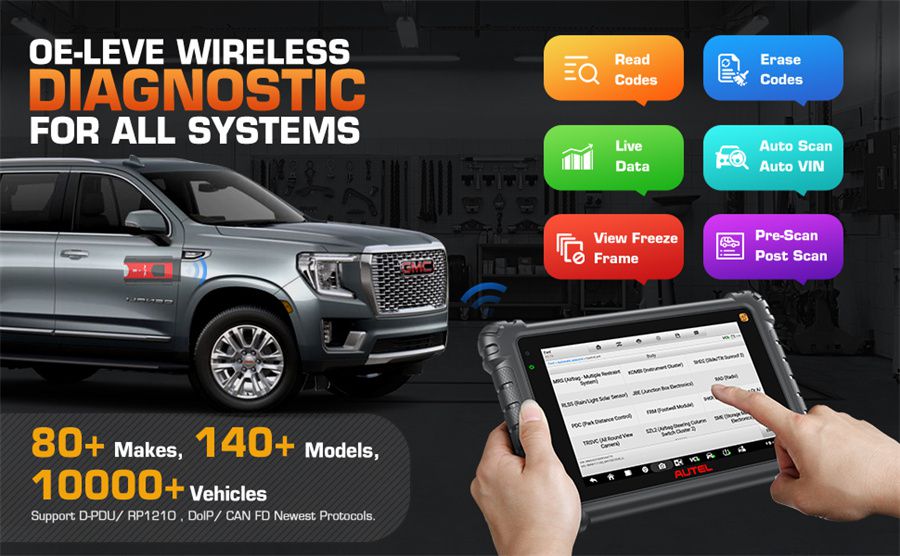 AUTEL MAXICOM MK906 PRO-TS: PROFESSIONAL SELECTION FOR REPAIR SHOP OWNERS Battery Test with BT506
Autel MaxiCOM MK906 Pro-TS is compatible with Autel battery tester Tool BT506. With additional purchase of the Autel MaxiBAS BT506, you can perform in-vehicle test as well as out-of-vehicle test for all kinds of 100-2000 CCA transportation vehicles. In-vehicle test includes battery health check, cranking/ charging systems, alternative test. Out-of-vehicle mode supports testing on individual battery, all kinds of vehicle batteries are compatible.
Built-in Demo
New to Autel Diagnostic Scan tools? no worries at all! Autel MaxiCOM MK906 Pro TS Scanner is integrated with Demo App on its menu. You can run trial diagnostic/ advanced functions by choosing the same vehicle model before you actually use it on the car. Um-obstructively apply the MK906 Pro TS scanner in your car even you are a green hand in car maintenance!
Autel Cloud Services, Print Via WIFI
Accessible to Autel Cloud for Cloud-based Reports and Management, generating detailed pre and post diagnostic reports and share it on the Autel Cloud to your customers.
Remote Expert for remote module programmers with active OE subscriptions, just like a bunch of experts at your reach for complex questions.
Autel older scanner such as MS908BT, MS906TS MK908 MS908 and etc require users to print via computer, Autel MaxiCOM MK906 Pro-TS scanner can connect to the printer directly. Select "Print Via WIFI" in "Print Setting" as defaulted, printing out the reports is so simplified.
Package List:
1set x Autel MaxiCOM MK906 Pro-TS