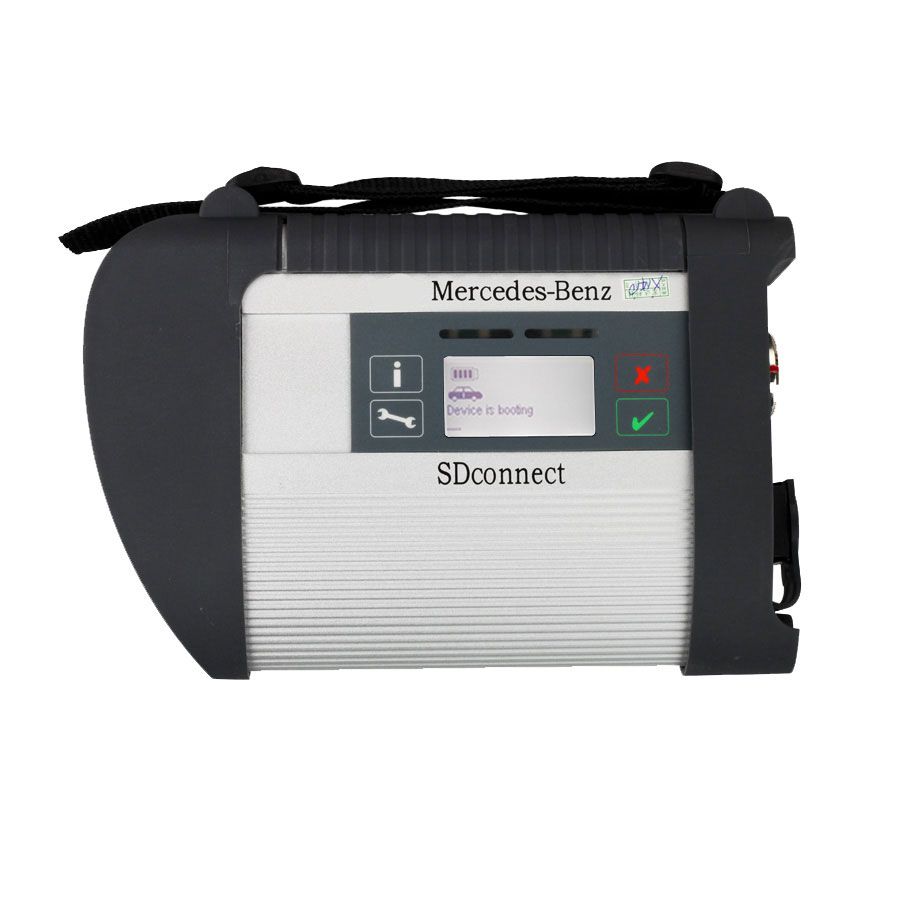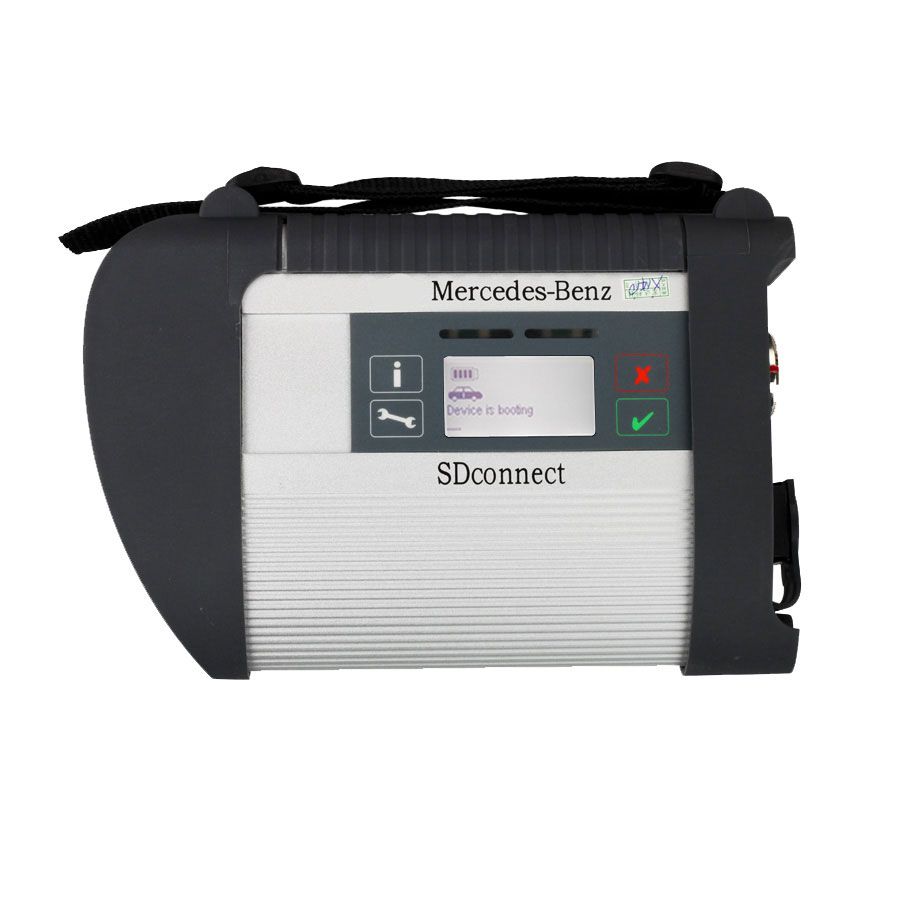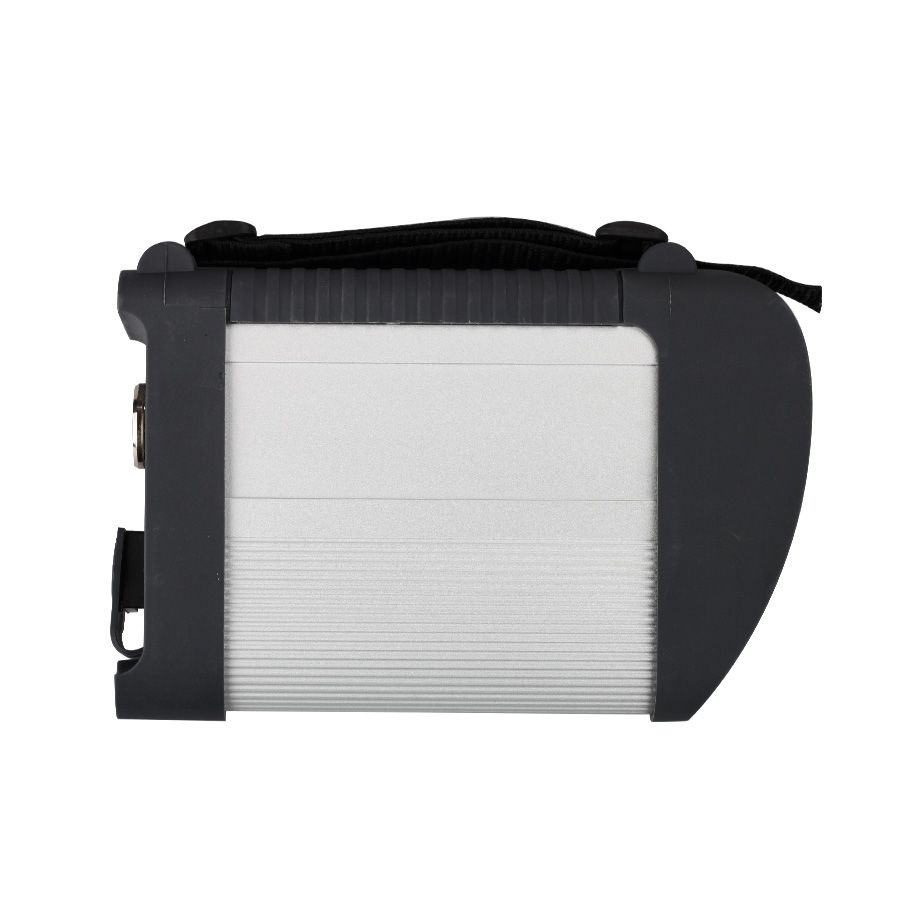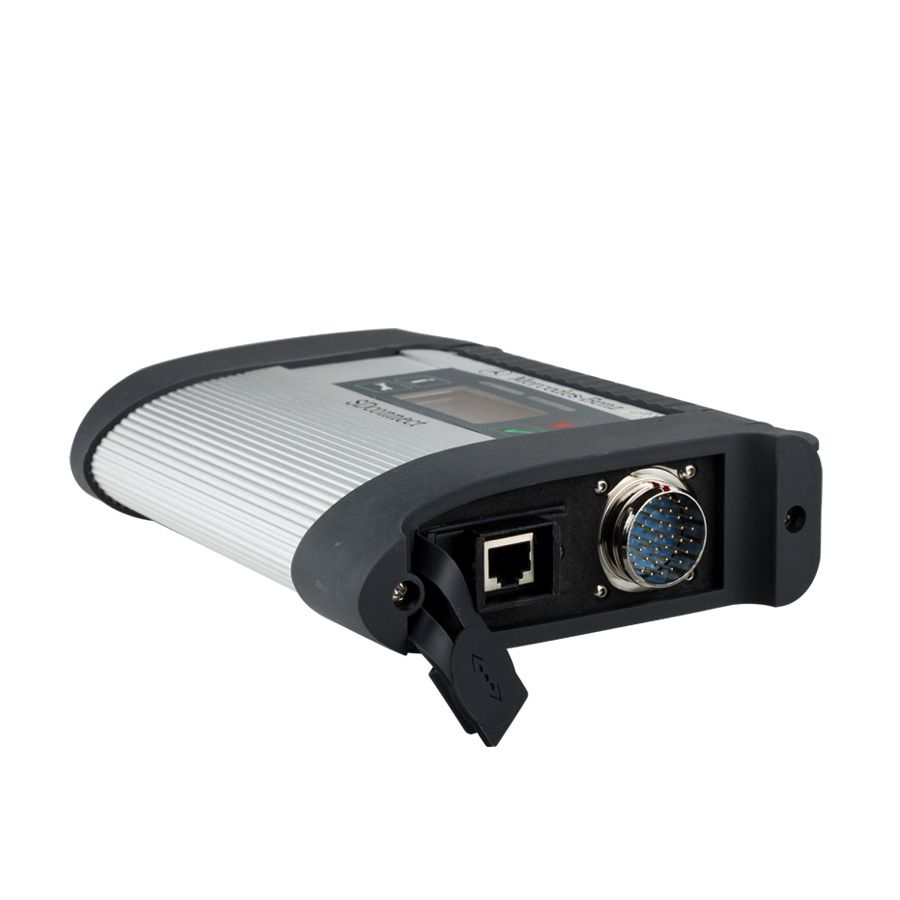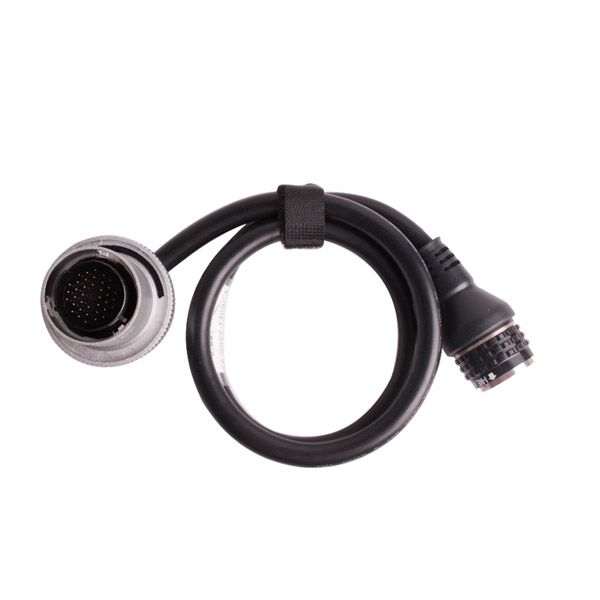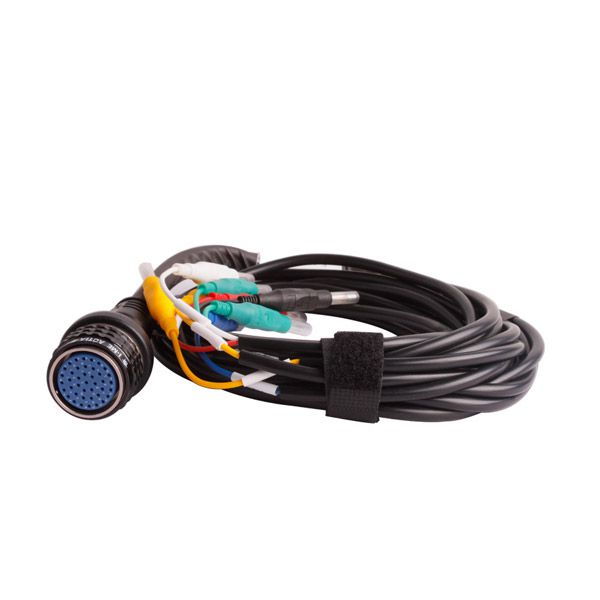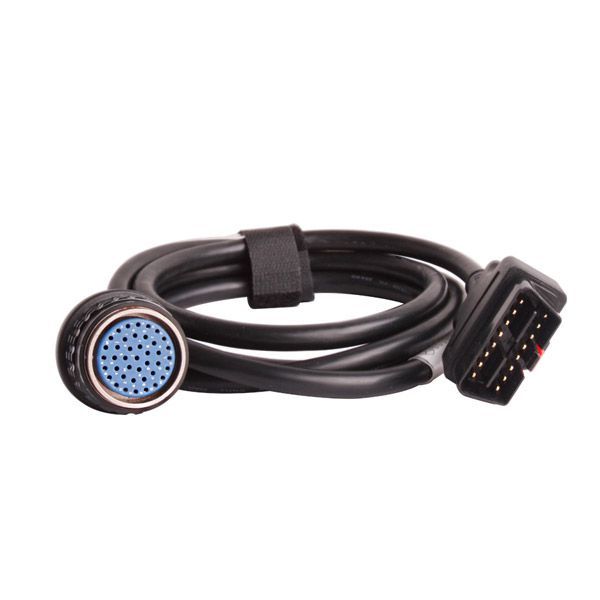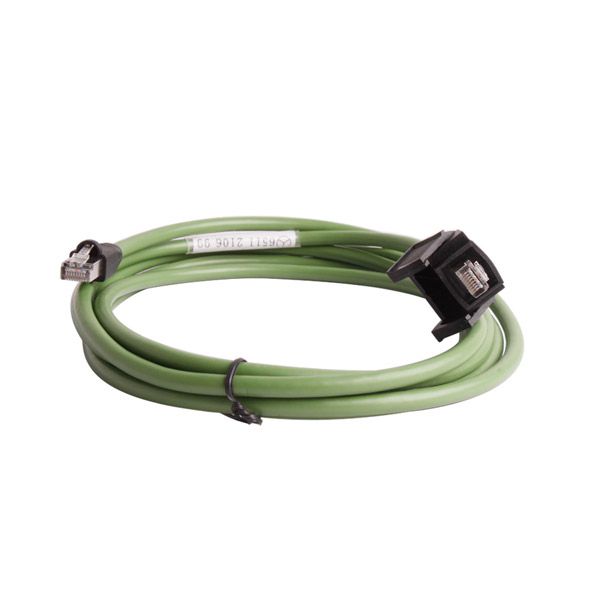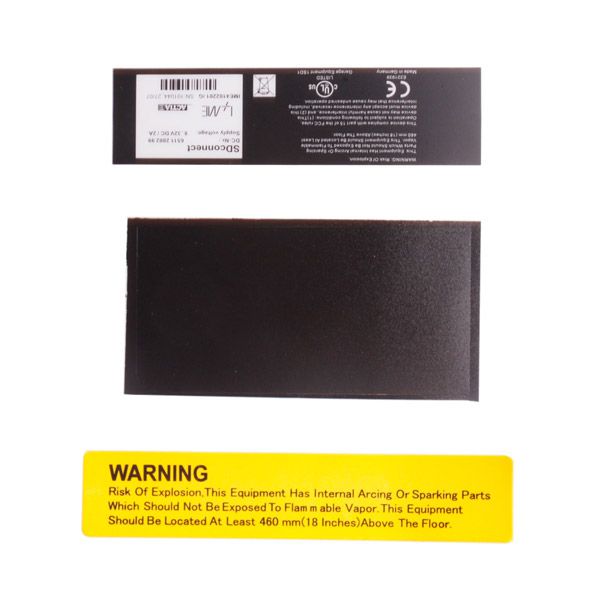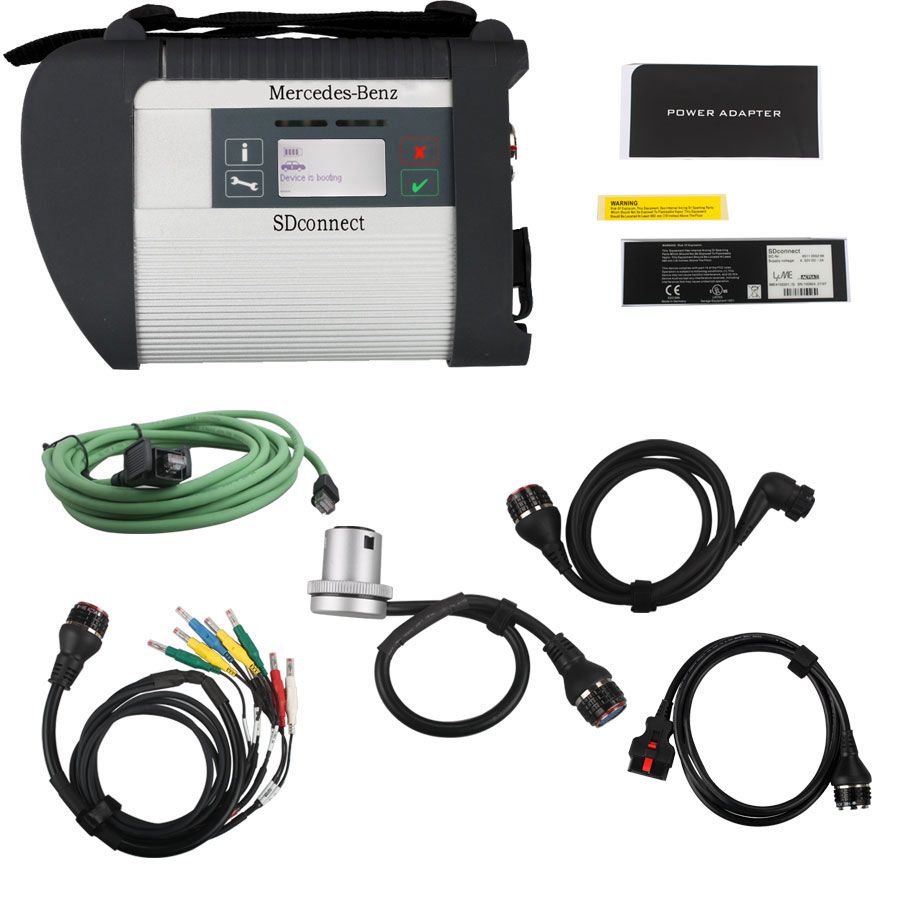 V2021.6 MB SD C4 Connect Compact C4 Xentry DAS Star Diagnosis for Cars and Trucks Supports WIN With DTS Monaco & Vediamo
V2021.2 MB SD Connect Compact C4 Star Diagnosis ,Works for both Cars and Trucks.Supports 1989~up to now Car, Bus, Truck, Sprint, Smart
Shipping:

Airmail Post


Estimated delivery time:

7-45

working days.

See details»

Returns:

Return for refund within 7 days,buyer pays return shipping.

Read details »

Support:
Related Accessories/Similar Items
Product Details

Product's Reviews

V2021.6 MB SD Connect Compact C4 Star Diagnosis Supports Cars and Trucks
Top 6 Reasons To Get MB SD C4:
1. Latest version: V2021.6
2. Supports Win7/Win103. Supports
1989~up to now Car, Bus,
Truck
, Sprint, Smart ;
4. Multi-Languages:
Bulgarian/ Danish/ Greek/ Spanish/ French/ Italian/ Korean/ Polish/ Romanuan/ Serbo-Croatian/ Turkish/ Czech/ German/ English/ Finish/ Hyngarian/ Japanese/ Dutch/ Portuguese/ Russian/ Swedish/ Chinese
5.
Hardware Verison:
OS:2.3 CSD:2.11
6. Supports both online and offline programming, if want to do online programming, you can buy this
online scn coding
Notice:

This MB SD C4 Can Not work on IBM T30 Laptop

1. Internal Dell D630 hard drive/HDD works on Dell D630 laptop ONLY;
2. External HDD have no laptop limitation, but make sure your laptop meet the requirement: CPU 2.0, RAM 2GB. External HDD does not support WiFi

How to activate MB SD Connect Compact 4 Xentry & DAS software

SD Connect C4 Supported Vehicles List:
Passenger Cars Supported List:
A(176), A(169), A(168), B(246), B(245), CLC(117), C(204) C(203), C(202), 190(201), E(212), E(211), E(210), 124(124), S(222), S(221), S(220), S(140), S(126), E(207), CLK(209), CLK(208), CLS(218), CLS(219), CL(216), CL(215), CL(140), SLK(172), SLK(171), SLK(170), SL(231), SL(230), SL(129), SL(107), SLS(197), M(166), M(164), M(163), G(463), G(461), E(212), E(211), E(210), 124(124), S(222), S(221), S(220), S(140), CLK(209), CLK(208), CLS(218), CLS(219), CL(216), CL(215), CL(140), SLK(172), SL(231), SL(230), SL(129), SL(107), SLS(197), M(166), M(164), M(163), G(460), GL(164), GLK(204), R(251)
Van Supported List:
MB 100(631), T1, SprinterIII, SprinterII, SprinterI, Sprinter900, Citan, Vito(639), Vito(638), V(638), Viano(639), T2, Vario, Vaneo(414)
Actros963/4, Actros2,3, AtegoIII, AtegoII, AxorII, Eonic, Zetros, Actros, Atego Light, Atego Heavey, HPN M96, Atron, HPN M2000, SKL, FSK, Further model series
Unimog Supported List:
U20, UGN, UHN
Bus Supported List:
TRAVEGO, INTOURO, INTEGRO, CITARO, CAPACITY, CITO, TOURISMO, O350/ O403, CONECTO, O404, O405- O408, Minibus, OC500, TOURO, TOURINO, MBC, MULITEGO, O500, O500/ OH, OH, OH368, OF, OF384, LO, O400, FURTHER MODEL SERIES
Super Sports Car Supported List:
SLR(199)
MB SD Connect C4 Function:

1. New MB SD Connect Compact 4 Star Diagnosis not only works with K line diagnose and CAN BUS,but also for UDS diagnose protocol.Old MB STAR C4 can not support these 2 functions,because old MB STAR C4 main board does not have UDS chip.
2. New MB SD Connect Compact 4 Star Diagnosis supports wifi diagnose.
3. Multiplexer supports Lan cable connection.
4. Connector adopts Military quick swap technology, so it can support 10,000 times pull plug, more stable.
5. All core accosseries adopt original new packing chip, 24hours test, product quality is guaranteeed .

Software features:
1.1989~up to now Car, Bus, Truck, Sprint, Smart ;
2.All electric system Diagnostic;(Do not include flash code)
3.reading trouble code
4.erasing trouble code
5.live-data
6.adaptation
7.component testing
8.maintenance
9.information consultation
10.component location diagram
11.wiring diagram
Testable systems:
ENGINE
AUTO-SPEED
AIRCONDITIONAL SYSTEM
SRS
ABS
ASR
MPL
GM
Bz ORIGINAL ANTI-THEFT
DASX SYSTEM
KEYZESS GO SYSTEM
OBD-II SYSTEM
Product software includes: (Version: 2021 )
1. D-A-S / Xentry 2021.06: the automatically Diagnosis Assistance System
Concise interface and straightforward operation with IB M high-quality computer can realize the quick and accurate code reading and the whole car system testing
2. W-I-S net : Workshop Information System
Supply the whole view of the wiring diagram in a car, component location diagram and maintenance method. What you do is to enter the chassis number, and then you will get the manufacture data, engine configuration and the car model -all in detail.
3. EPC.net : Electronic Parts Catalog
4. ST Finder: Part Location Finder options: 2008 and 2016
5. STARUTILITIES : the movement management system and self-test
6. SDMEDIA 2014
7. PL72: 2018 mercedes software with PL72
8. Vediamo V5.11
9. DTS Monaco 8.03
How to set MB SD C4 WIFI?
Disconnect the local area connection, then connect the sdconnect 4 with the car and start the car, finally connect to the wireless connections, please follow the next instructions to set:
1.Click Configuration-MUX-Register/configure, under the "General information", select name "04" and then tick off "Wlan parameters, road"
2.Set the following parameters: IP address: 192.168.2.200, Network screen: 255.255.255.0, Encryption: WEP / Hex, Key: aaaaaaaaaaaaaaaaaaaaaaaaaa (26 a in total)
Note: We have video tutorial, please click column "Video" to watch or contact our customer service to get the video.

What should you pay attention:

1) From software 2021.6 on, DAS icon will not shown on the desktop, DO NOT ADD this DAS icon by yourself when you use the software. Otherwise it will cause some error even destroy the software by doing this. We will charge fee if software is destroyed by this way.
2) If you need to use DAS to diagnose your car. Just enter Xentry. If your car need to be done by DAS, then software will switch to DAS interface automatically
3) Battery: When you first time to use this SD C4, you need to use the 100% brand new battery on the main unit, not rechargable battery! After done, then no need battery for main unit anymore if you use this software all the time. Because this battery is for update. If you use newer software in the future, then when you first time use the newer software, you need to use new battery for update again.
4) For USA configuration DOIT system after 2014. ALL star C3, C4, SD C4 does not support. For DOIT system after 2014, need to use XENTRY C5 to work.
5) Star software after 2019.03 does not have alone DAS simulaton, you can enter the software from xentry simulation.

Package lncluding:

1pc x MB SD C4 Multiplexer
1pc x OBDII 16PIN Cable
1pc x 38PIN Cable
1pc x 14PIN Cable
1pc x 8PIN Cable
1pc x Lan Cable
1pc x Hard Disk (2021.6)

MB SD Connect C4 Wire Connection Picture: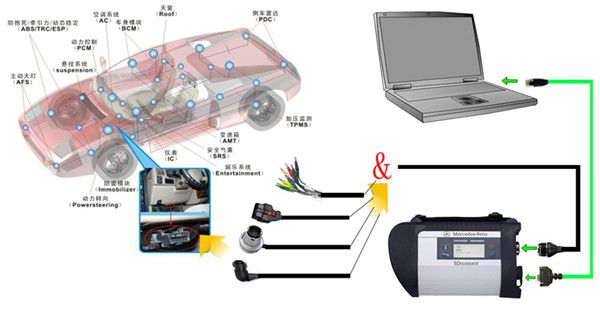 MB SD C4 Wireless Connection Picture: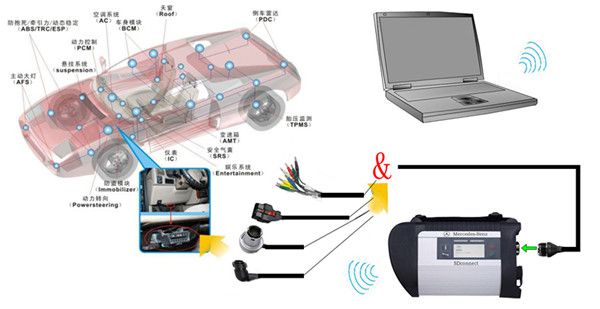 MB SD C4 Hareware version: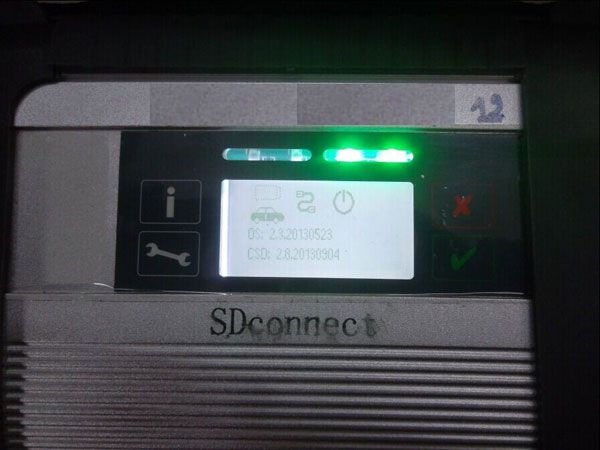 MB SD C4 Languages: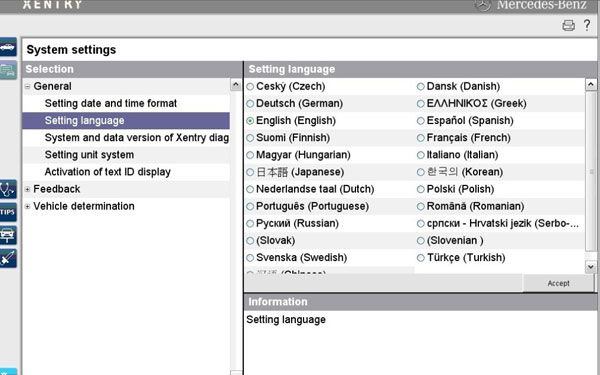 MB SD C4 PCB Board Display: